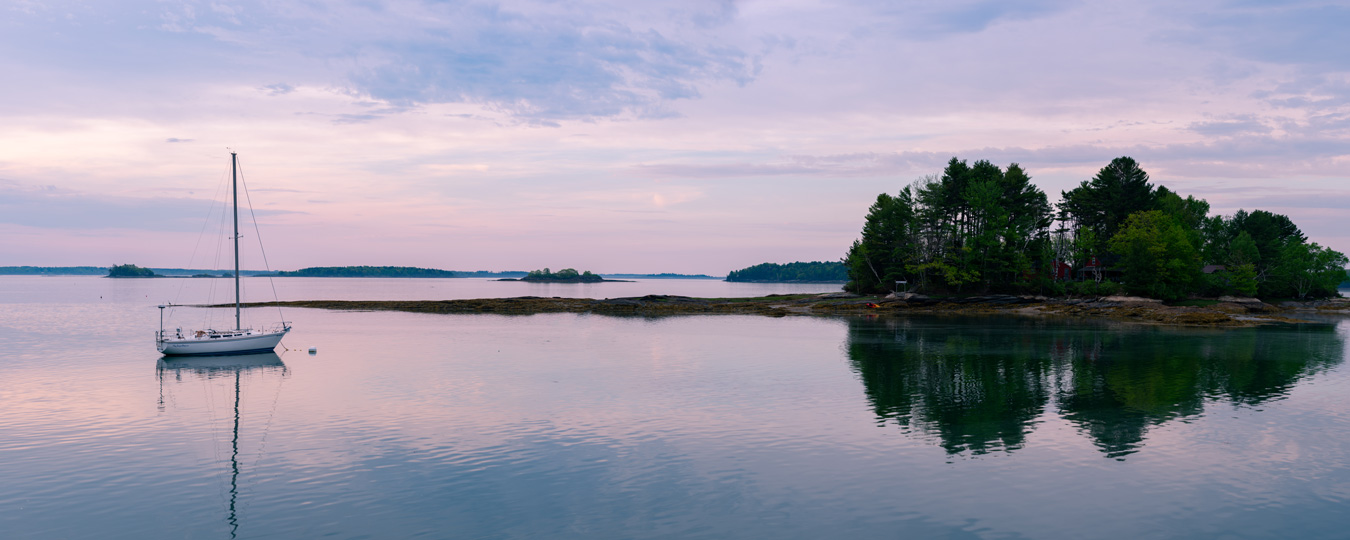 The Biodynamics Of Osteopathy Courses With
Donald V. Hankinson, DO
The Biodynamic model of osteopathy in the cranial field (OCF), developed by James Jealous, DO, offers physicians (DOs, as well as MDs and dentists) a fresh perspective on Dr. Sutherland's original OCF concept. The Biodynamic curriculum is designed to explore the limits of primary respiration as a therapeutic process. It consists of nine phases. Each phase is paced to allow maximal time to experience the intention of primary respiration in the moment, balanced with adequate personal time for rest and reflection. Participants will gain a clear understanding of the biodynamic principles and sensory experience of their living reality. Attendance by medical students and residents will be considered on a case-by-case basis.   
Phase Descriptions:
Phase I—Introduction to the biodynamic model of OCF; CNS motion and development; balanced fluid tension.
Phase II—In-depth perception of fluid dynamics; therapeutic/diagnostic use of balanced fluid tension around the fulcrum incited by the tidal forces; rates; CV4-EV4 techniques; automatic shifting. Introduction to the biodynamic model of OCF; CNS motion and development; balanced fluid tension.
Phase III—Dural development; intramembranous shearing; the long tide; the anterior dural girdle and its clinical significance; tempo and humility.
Phase IV—Midline as a therapeutic force; reciprocal tension potency; ignition.
Phase V—The embryological development of the face; evaluation and treatment of the face and cranium through embryological segments.
Phase VI—The facial midline; fine tuning; treatment of the extremities using Sutherland's power points (Dr. Ruby Day's exegesis of Dr. Sutherland's use of the potency inside bones).
Phase VII—Finding the health; letting go of relationships with motion; feeling the physical presence and substance of the perfect form.
Phase VIII—Wholeness as a Living Reality, The Flame of Intention, The First Breath, Finding Cause.
Phase IX—Use of Principles rather than Method. The precision necessary in treating severe CNS trauma. The Nothingness that is the origin of incarnate reality.
Phases are designed to provide important building blocks, which create the foundation for subsequent phases. Participants are encouraged to take them in sequential order, which Dr. Jealous intended. This will help to develop the most complete and coherent picture of his approach to OCF. Our goal is to create a firm foundation of principles and perceptual skills that will allow you to provide the most patient-centered, consistently effective, safest treatments.
Courses are offered at the University of New England's School of Osteopathic Medicine, in the OMM lab. Participants earn 22 hours of category 1A CME credit from the American Osteopathic Association. 
 
2022
AGENDA
2023
AGENDA
PHASE I
–
 
 
 
PHASE II

April 8-11, 2022

Link
 
 
PHASE III
–
 

April 21-24, 2023

Link
PHASE IV
–
 
 
 
PHASE V
–
 
 
 
PHASE VI
–
 
 
 
PHASE VII
–
 
 
 
PHASE VIII

Nov 11-14, 2022

Link
 
 
PHASE IX
–
 

Nov

TBD

–
To register, please contact Joan Hankinson at 207-767-8152 or ohmjh@aol.com.
If you have questions for Dr. Hankinson, you can reach him at ohmdh@aol.com.
>> Download a printable flyer of the 2022 course descriptions.
>> Download a printable flyer of the 2023 course descriptions.