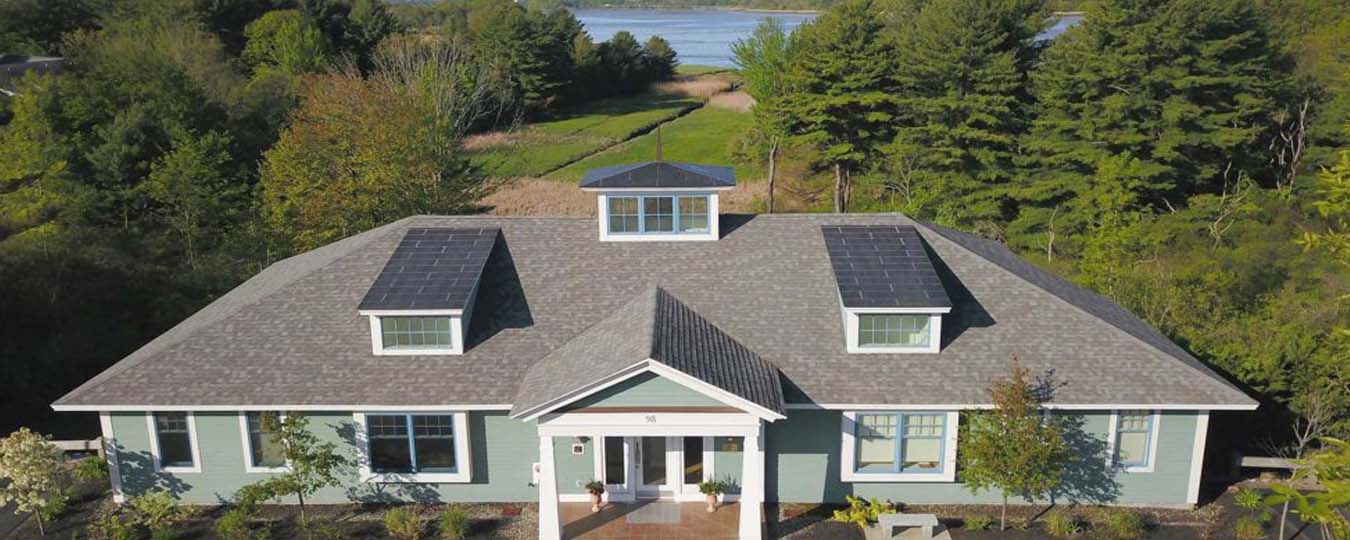 A Healing Environment
We are committed to maintaining a healing environment for our patients, and we're proud of the space we've created. Our office overlooks the beautiful Presumpscot River Estuary and every treatment room has a view. The ever-changing natural panorama has its own healing power, putting patients at ease and promoting relaxation.
Our LEED-certified building is non-toxic, so it's safe for patients with allergies, chemical sensitivities, and respiratory conditions. LEED stands for Leadership in Energy and Environmental Design. It is the nationally accepted benchmark for healthy, resource-efficient, high-performing buildings. In addition, 70% of our grid-connected electricity is offset through the EPA's Green Power Partnership.